University of Liverpool Law School LLM International Bursary in the UK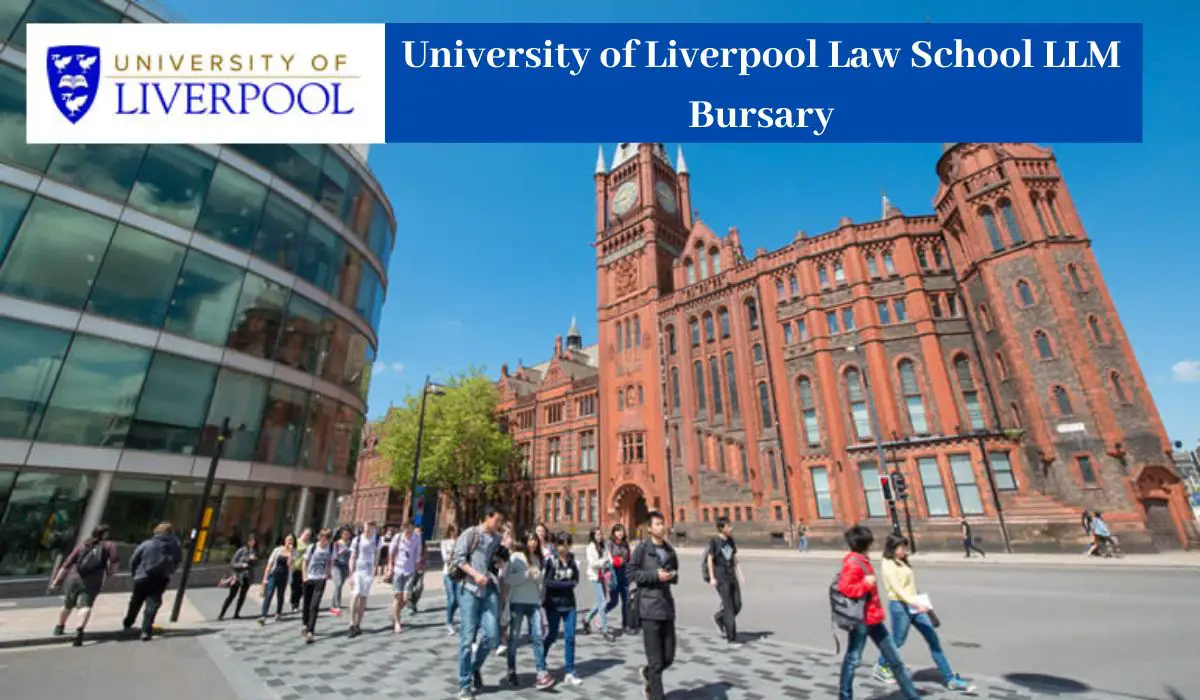 To support the law education of academically distinguished students, the University of Liverpool has set up a wonderful LLM Bursary. This scholarship is managed by Liverpool Law School.
The programme is funded to provide students with monetary support so that they can join the expanding LLM programme at the University of Liverpool without facing any financial hurdle.
Application Deadline: Open throughout the year
Brief Description
University or Organization: University of Liverpool
Department: N/A
Course Level: Postgraduate
Award: £500 to £1,000
Number of Awards: 4
Access Mode: Online
Nationality: Home, EU and international
The award can be taken in the UK
Eligibility
Eligible Countries: Home, EU and international
Eligible Course or Subjects: LLM programme
Eligibility Criteria: To get consideration for this award, applicants should fulfill all the requirements given below:
Candidates can be Home, EU, and international students
Candidates should be joining the expanding LLM programme
The sponsorship will be offered based on merit.
How to Apply
How to Apply: There is no need to make a formal application for this application scheme. All the aspirants will automatically be considered for this award upon applying for the LLM programme at the University of Liverpool.
Supporting Documents: All the entrants are required to submit the following supporting documents: Pre-qualification degree, copies of academic transcripts, certificates of English language proficiency, a statement, and a copy of passport.
Admission Requirements: The minimum requirement to get an entry in the LLM programme at the university is a bachelor's degree from an accredited institution.
Language Requirement: The university accepts IELTS and equivalent.
Benefits
There are four bursaries available for students:
Two bursaries worth £500 each for Home/EU students
Two bursaries wroth £1,000 each for international students