Executive MBA Bucharest Scholarships for International Students at WU Executive Academy, Austria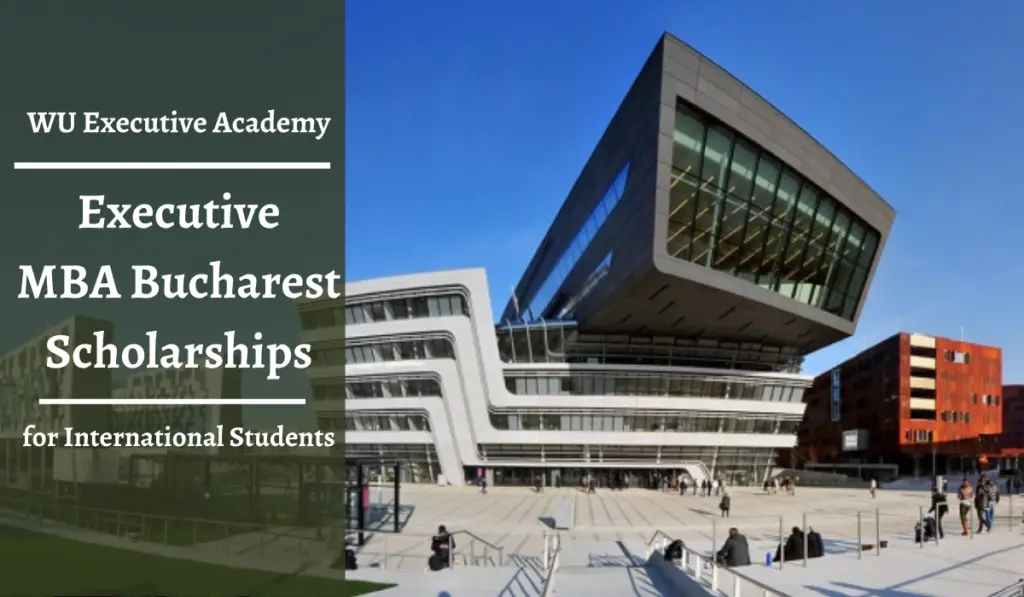 Studying abroad is always an adventure filled with financial challenges. If you want to remove your financial barriers, apply for the Executive MBA Bucharest Scholarships offered by WU Executive Academy.
The award is accessible for applicants of any nationality who want to apply for the master's degree program at WU Executive Academy.
Brief Description
University or Organization: WU Executive Academy
Department: NA
Course Level: Masters
Award: Up to 35% of the tuition fee
Number of Awards: NA
Access Mode: Online
Nationality: Austria and international
The award can be taken in Austria
Eligibility      
Eligible Countries: Austria and international.
Eligibility Criteria: To be eligible, the applicants must meet all the given criteria:
The grant is open to applicants of any nationality who demonstrate significant difficulty in raising sufficient financing for their program.
How to Apply
How to Apply: To grasp the opportunity, aspirants have to take admission to the master's degree program at the university. After being enrolled, students are eligible to apply for the award.
Supporting Documents: Provide proof of salary (salary slip, annual income statement or a letter from your employer) and argue your case in your motivation letter. If you have exceptional circumstances, provide relevant documentation.
Admission Requirements: Applicants have to meet the following criteria:
Diploma, bachelor or master degree
Minimum of 5 years of relevant work experience
Leadership experience
Language Requirement: Applicants must be proficient in written and spoken English or German language.
Benefits
WU Executive Academy will provide the award amount up to 35% of the tuition fee for eligible candidates.